Buffalo Grove is located in Illinois. Buffalo Grove, Illinois has a population of 41,667. Buffalo Grove isless family-centric than the surrounding county with 41.13% of the households containing married families with children. The county average for households married with children is 42.15%.
The median household income in Buffalo Grove, Illinois is $93,567. The median household income for the surrounding county is $79,085 compared to the national median of $53,046. The median age of people living in Buffalo Grove is 42.1 years.
Buffalo Grove Weather
The average high temperature in July is 83 degrees, with an average low temperature in January of 10.8 degrees. The average rainfall is approximately 36 inches per year, with 33 inches of snow per year.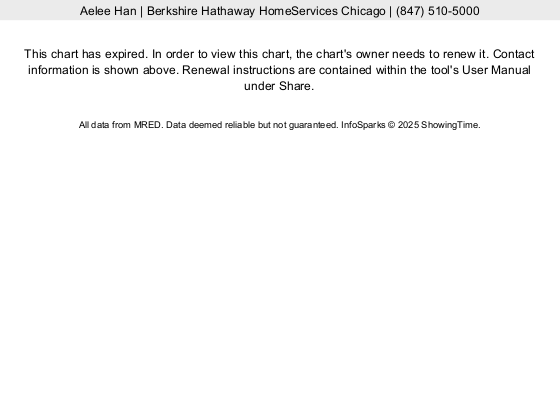 Demographics near Buffalo Grove, IL
| | City | County |
| --- | --- | --- |
| Neighborhood Type | City Neighborhood | |
| Population | 41,667 | 701,282 |
| Population Density | 4,386 | 1,581 |
| Median Age | 42.1 | 36.7 |
| People per Household | 2.5 | 2.8 |
| Median Household Income | 93,567 | 79,085 |
| Average Income per Capita | 45,057 | 38,248 |
Education near Buffalo Grove, IL
| | City | County |
| --- | --- | --- |
| High School Graduates | 96.27 | 88.67 |
| College Degree – 2 year | 5.03 | 6.08 |
| College Degree – 4 year | 60.86 | 41.82 |
| Graduate Degree | 19.08 | 12.17 |
| Expenditures per Student | 15,404 | 15,404 |
| Students per Teacher | 16.8 | 17.2 |
Elementary Schools near Buffalo Grove, IL
| | Grades | Students | P/T Ratio | ZIP |
| --- | --- | --- | --- | --- |
| Booth Tarkington Elementary School | PK – 05 | 458 | 17 | 60090 |
| Earl Pritchett School | PK – 04 | 502 | 14 | 60089 |
| Eugene Field Elementary School | PK – 05 | 566 | 16.2 | 60090 |
| Half Day School | 03 – 04 | 362 | 14.2 | 60069 |
| Hawthorn Aspen Elementary School | PK – 05 | 625 | 22.2 | 60061 |
| Hawthorn Elementary School North | KG – 05 | 476 | 13.3 | 60061 |
| Hawthorn Elementary School South | KG – 05 | 688 | 16.1 | 60061 |
| Hawthorn School of Dual Language | KG – 05 | 378 | 20 | 60061 |
| Hawthorn Townline Elementary School | PK – 05 | 538 | 12.8 | 60061 |
| Henry W Longfellow Elementary School | PK – 05 | 466 | 18.6 | 60089 |
| Ivy Hall Elementary School | 01 – 05 | 441 | 14.2 | 60089 |
| Jane Addams Elementary School | PK – 06 | 700 | 17.9 | 60074 |
| Joyce Kilmer Elementary School | PK – 05 | 494 | 17 | 60089 |
| Lake Louise Elementary School | KG – 06 | 789 | 19 | 60074 |
| Laura B Sprague School | PK – 02 | 464 | 13.6 | 60069 |
| Mark Twain Elementary School | PK – 05 | 565 | 15.3 | 60090 |
| Nathaniel Hawthorne Early Childhood Sch | PK – PK | 176 | 29.3 | 60090 |
| Prairie Elementary School | 01 – 05 | 391 | 13.4 | 60089 |
| Tripp School | PK – 04 | 569 | 14.1 | 60089 |
| Virginia Lake Elementary School | PK – 06 | 802 | 18 | 60074 |
| Walt Whitman Elementary School | PK – 05 | 555 | 15.9 | 60090 |
| Willow Grove Kindergarten Ctr | PK – KG | 278 | 20.9 | 60089 |
| Winston Campus Elementary School | PK – 06 | 428 | 15 | 60074 |
Middle Schools near Buffalo Grove, IL
| | Grades | Students | P/T Ratio | ZIP |
| --- | --- | --- | --- | --- |
| Aptakisic Junior High School | 07 – 08 | 464 | 11.9 | 60089 |
| Cooper Middle School | 06 – 08 | 695 | 11.1 | 60089 |
| Daniel Wright Junior High School | 05 – 08 | 788 | 12.5 | 60069 |
| Hawthorn Middle School North | 06 – 08 | 614 | 14.1 | 60061 |
| Hawthorn Middle School South | 06 – 08 | 568 | 12.6 | 60061 |
| Jack London Middle School | 06 – 08 | 683 | 12.4 | 60090 |
| Meridian Middle School | 05 – 06 | 450 | 13 | 60089 |
| Oliver W Holmes Middle School | 06 – 08 | 718 | 10.5 | 60090 |
| Twin Groves Middle School | 06 – 08 | 572 | 13.7 | 60089 |
| Winston Campus Junior High School | 07 – 08 | 723 | 13.7 | 60074 |
High Schools near Buffalo Grove, IL
| | Grades | Students | P/T Ratio | ZIP |
| --- | --- | --- | --- | --- |
| Adlai E Stevenson High School | 09 – 12 | 4,182 | 16.4 | 60069 |
| Buffalo Grove High School | 09 – 12 | 2,062 | 16.9 | 60089 |
| Palatine High School | 09 – 12 | 2,296 | 13.3 | 60074 |
| Vernon Hills High School | 09 – 12 | 1,324 | 14.2 | 60061 |
| Wheeling High School | 09 – 12 | 1,826 | 15.9 | 60090 |
Ungraded Schools near Buffalo Grove, IL
| | Grades | Students | P/T Ratio | ZIP |
| --- | --- | --- | --- | --- |
| John Powers Center | PK – 12 | 58 | 2.8 | 60061 |
Private Schools near Buffalo Grove, IL
| Show all private schools | Grades | Students | P/T Ratio | ZIP |
| --- | --- | --- | --- | --- |
| * Buffalo Grove Montessori School | PK – | 131 | 4.1 | 60089 |
| * Kindercare Learning Center | PK – | 85 | 15.7 | 60074 |
| * Kindercare Learning Center | PK – | 35 | 15 | 60090 |
| * Kindercare Learning Center | PK – | 30 | 10 | 60061 |
| * Kindercare Learning Center | PK – | 25 | 10 | 60090 |
| * Kindercare Learning Centers | PK – | 96 | 11 | 60089 |
| * Lincolnshire Montessori School | PK – | 57 | 2.4 | 60069 |
| * Montessori World of Discovery | PK – | 67 | 6.6 | 60089 |
| * POKO LOKO Child Care Center | PK – | 26 | 6 | 60090 |
| * Tamarak Country School | PK – | 164 | 15.8 | 60069 |
| * Three Oaks Montessori School | PK – | 22 | 0.5 | 60074 |
| Alexander Graham Bell Montessori School | PK – 4 | 69 | 7.3 | 60090 |
| East Capitol High School | – 12 | 25 | 5 | 60090 |
| J Slowacki School | KG – 12 | 642 | 67.6 | 60090 |
| Learning House | – 12 | 39 | 4.9 | 60090 |
| New Connection's Academy | – 12 | 60 | 10 | 60074 |
| South Campus | – 12 | 82 | 6.8 | 60074 |
| St. Mary School | PK – 8 | 346 | 13.1 | 60089 |
| St. Thomas of Villanova School | PK – 8 | 190 | 11.3 | 60074 |
Colleges near Buffalo Grove, IL