[trx_section box="yes" color="#ffffff" bg_cover="yes" bg_image="4488″ align="none" columns="none" dir="horizontal" top="none" bottom="none"][trx_title type="2″ style="underline" align="center" color="#ffffff" top="large" underline="color_1″ weight="inherit" icon="inherit" image="none" size="small" position="top" background="none" bottom="none"]Neighborhood Information[/trx_title][trx_content size="16″ line_height="24″ align="center" text_styling="yes" top="5″ bottom="large"]
[/trx_content][/trx_section]
[trx_section box="yes" bottom="none" bg_color="#ffffff" align="none" columns="none" dir="horizontal" top="none"][trx_columns count="2″ top="none" bottom="none"][trx_column_item][trx_content align="none" top="none" bottom="none"]
About Glenview
[/trx_content][/trx_column_item][trx_column_item][trx_button type="square" style="global" size="medium" link="http://aeleeshome.com/search-for-homes-glenview/" block="yes" icon="inherit" align="none" top="middle" bottom="none"]View Homes for Sale in Glenview[/trx_button][/trx_column_item][/trx_columns][trx_columns count="2″ top="none" bottom="none"][trx_column_item][trx_content align="none" top="none" bottom="none" main="yes"]Glenview is located in Illinois. Glenview, Illinois has a population of 44,478. Glenview is more family-centric than the surrounding county with 38.45% of the households containing married families with children. The county average for households married with children is 32.09%.
The median household income in Glenview, Illinois is $99,841. The median household income for the surrounding county is $54,648 compared to the national median of $53,046. The median age of people living in Glenview is 45.7 years.
Glenview Weather
The average high temperature in July is 83 degrees, with an average low temperature in January of 10.8 degrees. The average rainfall is approximately 32 inches per year, with 23.5 inches of snow per year. No weather information available.
[/trx_content][trx_googlemap address="Glenview, IL" zoom="11″ style="default" width="100%" height="500″ top="none" bottom="none"][trx_content align="none" top="small" bottom="none"]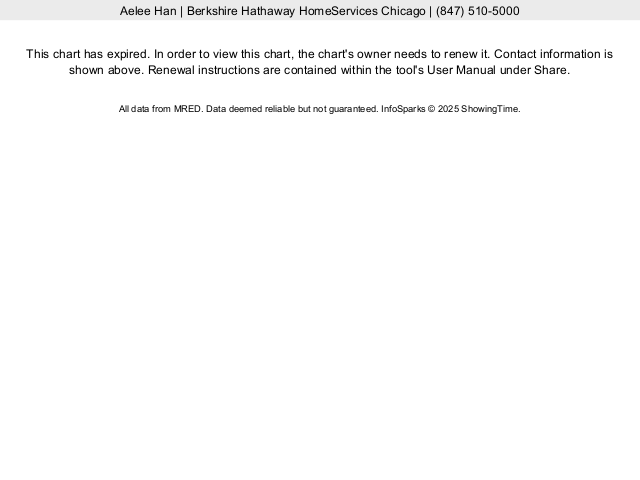 [/trx_content][/trx_column_item][trx_column_item][trx_content align="left" top="none" bottom="none" main="yes"]
Demographics near Glenview, IL
| | City | County |
| --- | --- | --- |
| Neighborhood Type | | |
| Population | 44,478 | 5,197,677 |
| Population Density | 3,189 | 5,498 |
| Median Age | 45.7 | 35.3 |
| People per Household | 2.6 | 2.6 |
| Median Household Income | 99,841 | 54,648 |
| Average Income per Capita | 52,227 | 30,048 |
Education near Glenview, IL
| | City | County |
| --- | --- | --- |
| High School Graduates | 95.91 | 84.09 |
| College Degree – 2 year | 4.82 | 6.17 |
| College Degree – 4 year | 61.3 | 34.26 |
| Graduate Degree | 18.24 | 9.46 |
| Expenditures per Student | 15,230 | 15,230 |
| Students per Teacher | 14.8 | 17.5 |
Elementary Schools near Glenview, IL
| | Grades | Students | P/T Ratio | ZIP |
| --- | --- | --- | --- | --- |
| Avoca West Elementary School | KG – 05 | 396 | 9.5 | 60025 |
| Clarence E Culver School | PK – 08 | 510 | 13 | 60714 |
| Crow Island Elementary School | KG – 04 | 362 | 12.3 | 60093 |
| Glen Grove Elementary School | 03 – 05 | 549 | 13.6 | 60025 |
| Greeley Elementary School | PK – 04 | 293 | 12.2 | 60093 |
| Greenbriar Elementary School | KG – 05 | 363 | 12.1 | 60062 |
| Henking Elementary School | PK – 02 | 566 | 14 | 60025 |
| Henry Winkelman Elementary School | KG – 05 | 565 | 15 | 60026 |
| Hickory Point Elementary School | PK – 02 | 319 | 14.1 | 60062 |
| Hoffman Elementary School | 03 – 05 | 587 | 13.1 | 60025 |
| Hubbard Woods Elementary School | KG – 04 | 326 | 12.1 | 60093 |
| Hynes Elementary School | PK – 04 | 314 | 16.5 | 60053 |
| Jefferson School | PK – PK | 78 | 14.2 | 60714 |
| Lyon Elementary School | PK – 02 | 499 | 16.2 | 60025 |
| Mark Twain Elementary School | KG – 06 | 378 | 14.1 | 60714 |
| Meadowbrook Elementary School | PK – 05 | 426 | 12.5 | 60062 |
| Melzer School | PK – 06 | 407 | 15.7 | 60053 |
| Middlefork Primary School | PK – 03 | 201 | 11.2 | 60093 |
| Park View Elementary School | PK – 08 | 825 | 15.1 | 60053 |
| Pleasant Ridge Elementary School | 03 – 05 | 489 | 14.2 | 60025 |
| Shabonee Elementary School | 02 – 05 | 443 | 12.3 | 60062 |
| Thomas Edison Elementary School | 03 – 05 | 527 | 15.2 | 60053 |
| V H Nelson Elementary School | KG – 06 | 580 | 15.7 | 60714 |
| Washington Elementary School | PK – 06 | 387 | 17.6 | 60025 |
| Wescott Elementary School | 01 – 05 | 377 | 12.2 | 60062 |
| Westbrook Elementary School | PK – 02 | 581 | 16.5 | 60026 |
| Westmoor Elementary School | KG – 05 | 299 | 10.7 | 60062 |
| Willowbrook Elementary School | PK – 05 | 344 | 15.6 | 60026 |
Middle Schools near Glenview, IL
| | Grades | Students | P/T Ratio | ZIP |
| --- | --- | --- | --- | --- |
| Attea Middle School | 06 – 08 | 724 | 12.4 | 60026 |
| Carleton W Washburne School | 07 – 08 | 479 | 10.7 | 60093 |
| Emerson Middle School | 06 – 08 | 769 | 12.5 | 60714 |
| Field School | 06 – 08 | 319 | 11.4 | 60062 |
| Gemini Junior High School | 07 – 08 | 748 | 11.3 | 60714 |
| Golf Middle School | 05 – 08 | 250 | 13.9 | 60053 |
| Maple School | 06 – 08 | 407 | 11.5 | 60062 |
| Northbrook Junior High School | 06 – 08 | 615 | 9.4 | 60062 |
| Springman Middle School | 06 – 08 | 789 | 13.6 | 60025 |
| Sunset Ridge Elementary School | 04 – 08 | 317 | 8.8 | 60093 |
| The Skokie School | 05 – 06 | 444 | 10 | 60093 |
| Wood Oaks Junior High School | 06 – 08 | 427 | 10.2 | 60062 |
High Schools near Glenview, IL
| | Grades | Students | P/T Ratio | ZIP |
| --- | --- | --- | --- | --- |
| Glenbrook Evening High School | 09 – 12 | 33 | 18.9 | 60026 |
| Glenbrook North High School | 09 – 12 | 2,102 | 13.2 | 60062 |
| Glenbrook Off-Campus Center | 09 – 12 | 42 | 6 | 60025 |
| Glenbrook South High School | 09 – 12 | 2,560 | 13.8 | 60026 |
| New Trier Township High School Winnetka | 10 – 12 | 3,075 | 13 | 60093 |
Ungraded Schools near Glenview, IL
| | Grades | Students | P/T Ratio | ZIP |
| --- | --- | --- | --- | --- |
| Ed & Life Skills Transition So | 04 – 12 | 21 | 10.5 | 60025 |
| Julia S Molloy Education Center | PK – 12 | 114 | 3.3 | 60053 |
| New Trier Township High School Northfield | 09 – 09 | 1,067 | 12 | 60093 |
Private Schools near Glenview, IL
| Show all private schools | Grades | Students | P/T Ratio | ZIP |
| --- | --- | --- | --- | --- |
| * Centerview Therapeutic School | UG – | 15 | 5 | 60062 |
| * Childrens Land | PK – | 33 | 13 | 60025 |
| * Childrens Learning Path Montessori | PK – | 37 | 1.2 | 60062 |
| * Childrens Learning World A Montessori School | PK – | 98 | 4 | 60714 |
| * Dayspring Montessori School | PK – | 11 | 0.5 | 60062 |
| * Keshet Day School | UG – | 52 | 11.3 | 60062 |
| * Kiddie Garden | PK – | 19 | 5.5 | 60714 |
| * Mental Health & Deafness Resources | UG – | 18 | 6.2 | 60062 |
| * One Leap Ahead | PK – | 14 | 4 | 60062 |
| * Open Arms Christian Child Development Center | PK – | 77 | 65 | 60025 |
| * POKO LOKO Day Nursery School | PK – | 159 | 5.5 | 60025 |
| * The Little Hands Child Development Center | PK – | 196 | 6.2 | 60062 |
| Bridge View/Challenger Schools | – 12 | 82 | 5.8 | 60714 |
| Christian Heritage Academy | PK – 9 | 427 | 9.5 | 60093 |
| Countryside Montessori School | PK – 6 | 132 | 9.7 | 60062 |
| Hyde Park Day School Northfield | – 8 | 55 | 4.1 | 60093 |
| Jerusalem Lutheran School | PK – 8 | 74 | 11.5 | 60053 |
| Logos Christian Academy | PK – 12 | 183 | 7.2 | 60714 |
| MCC Full Time School | PK – 8 | 364 | 14.3 | 60053 |
| Midwestern Academy-New Church | KG – 8 | 37 | 4.9 | 60025 |
| New Hope Academy | – 12 | 56 | 4.7 | 60714 |
| Niles Korean School | PK – 8 | 174 | 16.2 | 60714 |
| North Shore Country Day School | PK – 12 | 489 | 6.6 | 60093 |
| Northridge Preparatory School | – 12 | 264 | 12.6 | 60714 |
| Notre Dame High School College Prep. | – 12 | 831 | 16.2 | 60714 |
| Our Lady of Perpetual Help | PK – 8 | 947 | 15.4 | 60025 |
| Plato Academy | PK – 8 | 61 | 6.4 | 60053 |
| Sacred Heart School | PK – 8 | 306 | 9.7 | 60093 |
| Sager Solomon Schechter Day School | KG – 5 | 277 | 10.1 | 60062 |
| Science Academy of Chicago | KG – 8 | 93 | 7.8 | 60714 |
| Solomon Schechter Middle School | – 8 | 275 | 8.3 | 60062 |
| SS Faith Hope Charity School | PK – 8 | 360 | 9.5 | 60093 |
| St. Bernadette's School for Special Children | PK – 10 | 12 | 1.1 | 60714 |
| St. John Brebeuf School | PK – 8 | 429 | 16.7 | 60714 |
| St. Norbert School | PK – 8 | 306 | 9.3 | 60062 |
[/trx_content][/trx_column_item][/trx_columns][/trx_section]
[trx_section box="yes" dedicated="no" scroll="no" bottom="large"][trx_content bottom="10″ class="aligncenter"][trx_button type="square" style="global" size="big" right="10″ left="10″ bottom="5″ icon="inherit" align="none" link="http://aeleeshome.com/search-for-homes-chicago-north-shore/" top="none"]Search For Homes[/trx_button][trx_button type="square" style="global" size="big" right="10″ bottom="5″ icon="inherit" align="none" link="http://aeleeshome.com/contact/" top="none"]Contact Me![/trx_button][/trx_content][/trx_section]