Highland Park is located in Illinois. Highland Park, Illinois has a population of 29,909. Highland Park is less family-centric than the surrounding county with 36.35% of the households containing married families with children. The county average for households married with children is 42.15%.
The median household income in Highland Park, Illinois is $115,321. The median household income for the surrounding county is $79,085 compared to the national median of $53,046. The median age of people living in Highland Park is 45.4 years.
Highland Park Weather
The average high temperature in July is 82 degrees, with an average low temperature in January of 13.4 degrees. The average rainfall is approximately 32.9 inches per year, with 37.1 inches of snow per year.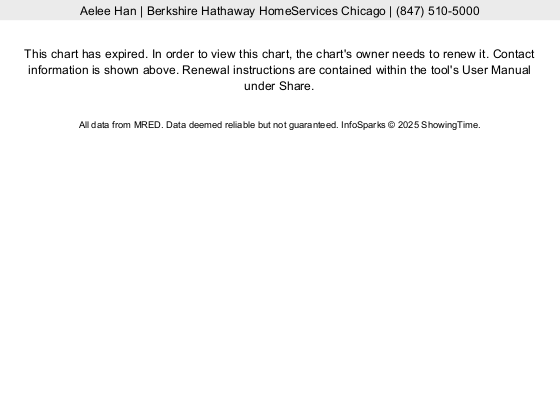 Demographics near Highland Park, IL
| | City | County |
| --- | --- | --- |
| Neighborhood Type | Suburban | |
| Population | 29,909 | 701,282 |
| Population Density | 2,452 | 1,581 |
| Median Age | 45.4 | 36.7 |
| People per Household | 2.5 | 2.8 |
| Median Household Income | 115,321 | 79,085 |
| Average Income per Capita | 67,267 | 38,248 |
Education near Highland Park, IL
| | City | County |
| --- | --- | --- |
| High School Graduates | 96.63 | 88.67 |
| College Degree – 2 year | 3.42 | 6.08 |
| College Degree – 4 year | 68.01 | 41.82 |
| Graduate Degree | 19.57 | 12.17 |
| Expenditures per Student | 15,404 | 15,404 |
| Students per Teacher | 13.8 | 17.2 |
Elementary Schools near Highland Park, IL
| | Grades | Students | P/T Ratio | ZIP |
| --- | --- | --- | --- | --- |
| Bannockburn School | KG – 08 | 187 | 10.6 | 60015 |
| Braeside Elementary School | KG – 05 | 272 | 12.2 | 60035 |
| Green Bay School | PK – PK | 178 | 28.6 | 60035 |
| Greenbriar Elementary School | KG – 05 | 363 | 12.1 | 60062 |
| Hickory Point Elementary School | PK – 02 | 319 | 14.1 | 60062 |
| Indian Trail Elementary School | KG – 05 | 378 | 12.9 | 60035 |
| Kipling Elementary School | KG – 05 | 519 | 15.1 | 60015 |
| Lincoln Elementary School | KG – 05 | 276 | 13.5 | 60035 |
| Meadowbrook Elementary School | PK – 05 | 426 | 12.5 | 60062 |
| Oak Terrace Elementary School | KG – 05 | 519 | 11.8 | 60040 |
| Ravinia Elementary School | KG – 05 | 332 | 13.6 | 60035 |
| Red Oak Elementary School | KG – 05 | 320 | 12.8 | 60035 |
| Shabonee Elementary School | 02 – 05 | 443 | 12.3 | 60062 |
| Sherwood Elementary School | KG – 05 | 369 | 13.1 | 60035 |
| South Elementary School | KG – 02 | 385 | 17.9 | 60022 |
| South Park Elementary School | PK – 05 | 521 | 15.6 | 60015 |
| Walden Elementary School | KG – 05 | 504 | 15.5 | 60015 |
| Wayne Thomas Elementary School | KG – 05 | 350 | 13 | 60035 |
| Wescott Elementary School | 01 – 05 | 377 | 12.2 | 60062 |
| West School | 03 – 04 | 284 | 12.3 | 60022 |
| Westmoor Elementary School | KG – 05 | 299 | 10.7 | 60062 |
| Wilmot Elementary School | KG – 05 | 594 | 13.5 | 60015 |
Middle Schools near Highland Park, IL
| | Grades | Students | P/T Ratio | ZIP |
| --- | --- | --- | --- | --- |
| Alan B Shepard Middle School | 06 – 08 | 527 | 12.3 | 60015 |
| Central School | 05 – 08 | 653 | 11.2 | 60022 |
| Charles J Caruso Middle School | 06 – 08 | 507 | 12.2 | 60015 |
| Edgewood Middle School | 06 – 08 | 576 | 12.9 | 60035 |
| Elm Place School | 06 – 08 | 468 | 10.3 | 60035 |
| Field School | 06 – 08 | 319 | 11.4 | 60062 |
| Maple School | 06 – 08 | 407 | 11.5 | 60062 |
| Northbrook Junior High School | 06 – 08 | 615 | 9.4 | 60062 |
| Northwood Junior High School | 06 – 08 | 467 | 10.5 | 60035 |
| Wood Oaks Junior High School | 06 – 08 | 427 | 10.2 | 60062 |
High Schools near Highland Park, IL
| | Grades | Students | P/T Ratio | ZIP |
| --- | --- | --- | --- | --- |
| Deerfield High School | 09 – 12 | 1,705 | 14.9 | 60015 |
| Glenbrook North High School | 09 – 12 | 2,102 | 13.2 | 60062 |
| Highland Park High School | 09 – 12 | 1,995 | 15 | 60035 |
Ungraded Schools near Highland Park, IL
| | Grades | Students | P/T Ratio | ZIP |
| --- | --- | --- | --- | --- |
| Early Childhood Innovative Learn | PK – PK | 10 | | 60035 |
| North Shore Academy | 06 – 12 | 93 | 5.4 | 60035 |
Private Schools near Highland Park, IL
| Show all private schools | Grades | Students | P/T Ratio | ZIP |
| --- | --- | --- | --- | --- |
| * Bright Horizons Child Care & Early Education | PK – | 36 | 8 | 60015 |
| * Centerview Therapeutic School | UG – | 15 | 5 | 60062 |
| * Childrens Learning Path Montessori | PK – | 37 | 1.2 | 60062 |
| * Dayspring Montessori School | PK – | 11 | 0.5 | 60062 |
| * Developing Child Inc. (The) | PK – | 16 | 1 | 60035 |
| * Highland Park Montessori | PK – | 135 | 11.7 | 60035 |
| * Keshet Day School | UG – | 52 | 11.3 | 60062 |
| * Mental Health & Deafness Resources | UG – | 18 | 6.2 | 60062 |
| * Montessori Connection | PK – | 79 | 5.2 | 60035 |
| * One Leap Ahead | PK – | 14 | 4 | 60062 |
| * The Little Hands Child Development Center | PK – | 196 | 6.2 | 60062 |
| Chicagoland Jewish High School | – 12 | 156 | 7.3 | 60015 |
| Countryside Montessori School | PK – 6 | 132 | 9.7 | 60062 |
| Holy Cross School | PK – 8 | 302 | 16.4 | 60015 |
| Sager Solomon Schechter Day School | KG – 5 | 277 | 10.1 | 60062 |
| Socrates Hellenica American Academy | PK – 7 | 109 | 5.2 | 60015 |
| Solomon Schechter Middle School | – 8 | 275 | 8.3 | 60062 |
| St. James School | PK – 8 | 134 | 11.6 | 60040 |
| St. Norbert School | PK – 8 | 306 | 9.3 | 60062 |
Colleges near Highland Park, IL