Wilmette is located in Illinois. Wilmette, Illinois has a population of 27,202. Wilmette is more family-centric than the surrounding county with 46.88% of the households containing married families with children. The county average for households married with children is 32.09%.
The median household income in Wilmette, Illinois is $130,088. The median household income for the surrounding county is $54,648 compared to the national median of $53,046. The median age of people living in Wilmette is 43.5 years.
Wilmette Weather
The average high temperature in July is 82 degrees, with an average low temperature in January of 13.4 degrees. The average rainfall is approximately 32 inches per year, with 23.5 inches of snow per year.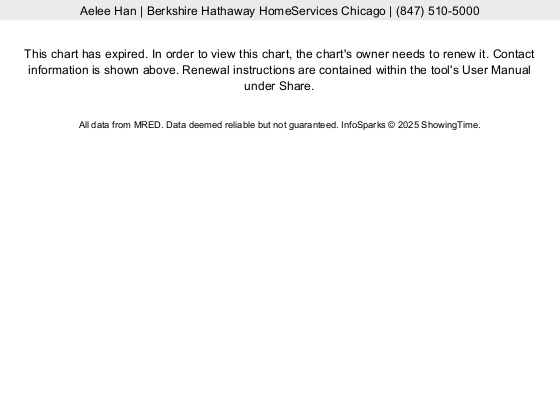 Demographics near Wilmette, IL
| | City | County |
| --- | --- | --- |
| Neighborhood Type | City Neighborhood | |
| Population | 27,202 | 5,197,677 |
| Population Density | 5,035 | 5,498 |
| Median Age | 43.5 | 35.3 |
| People per Household | 2.8 | 2.6 |
| Median Household Income | 130,088 | 54,648 |
| Average Income per Capita | 68,612 | 30,048 |
Education near Wilmette, IL
| | City | County |
| --- | --- | --- |
| High School Graduates | 98.1 | 84.09 |
| College Degree – 2 year | 2.68 | 6.17 |
| College Degree – 4 year | 78.99 | 34.26 |
| Graduate Degree | 24.77 | 9.46 |
| Expenditures per Student | 15,230 | 15,230 |
| Students per Teacher | 11.9 | 17.5 |
Elementary Schools near Wilmette, IL
| | Grades | Students | P/T Ratio | ZIP |
| --- | --- | --- | --- | --- |
| Central Elementary School | KG – 04 | 533 | 13.7 | 60091 |
| Dewey Elementary School | KG – 05 | 449 | 14.8 | 60201 |
| Harper Elementary School | KG – 04 | 410 | 12.8 | 60091 |
| Joseph E Hill Education Center | PK – PK | 343 | 18.2 | 60201 |
| Kingsley Elementary School | KG – 05 | 365 | 13.5 | 60201 |
| Lincolnwood Elementary School | KG – 05 | 430 | 13.7 | 60201 |
| M L King Junior Lab Experimental School | KG – 08 | 534 | 10.6 | 60201 |
| McKenzie Elementary School | KG – 04 | 545 | 14.7 | 60091 |
| Orrington Elementary School | KG – 05 | 364 | 13.5 | 60201 |
| Romona Elementary School | PK – 04 | 531 | 14 | 60091 |
| The Joseph Sears School | PK – 08 | 539 | 11.6 | 60043 |
| Walker Elementary School | KG – 05 | 308 | 12.7 | 60203 |
| Willard Elementary School | KG – 05 | 438 | 16.9 | 60201 |
Middle Schools near Wilmette, IL
| | Grades | Students | P/T Ratio | ZIP |
| --- | --- | --- | --- | --- |
| Haven Middle School | 06 – 08 | 640 | 11.1 | 60201 |
| Highcrest Middle School | 05 – 06 | 802 | 11.5 | 60091 |
| Marie Murphy School | 06 – 08 | 253 | 9.1 | 60091 |
| Wilmette Junior High School | 07 – 08 | 823 | 12.4 | 60091 |
High Schools near Wilmette, IL
| | Grades | Students | P/T Ratio | ZIP |
| --- | --- | --- | --- | --- |
| Evanston Township High School | 09 – 12 | 2,895 | 13.8 | 60201 |
Private Schools near Wilmette, IL
| Show all private schools | Grades | Students | P/T Ratio | ZIP |
| --- | --- | --- | --- | --- |
| * Midwest Montessori School | PK – | 30 | 1 | 60201 |
| * Ronald Knox Montessori School | PK – | 125 | 9.2 | 60091 |
| Arlyn Day School | – 12 | 27 | 3.6 | 60091 |
| Baker Demonstration School | PK – 8 | 295 | 9.5 | 60091 |
| Chiaravalle Montessori School | PK – 8 | 334 | 12.3 | 60201 |
| Loyola Academy | – 12 | 2,094 | 13.8 | 60091 |
| Regina Dominican High School | – 12 | 356 | 10.7 | 60091 |
| Roycemore School | PK – 12 | 245 | 8.7 | 60201 |
| St. Athanasius Elementary School | KG – 8 | 364 | 16.3 | 60201 |
| St. Francis Xavier School | PK – 8 | 301 | 8.4 | 60091 |
| St. Joan of Arc Elementary School | PK – 8 | 244 | 14.3 | 60203 |
| St. Joseph School | PK – 8 | 346 | 11.3 | 60091 |
| The Barbereux School | PK – 1 | 27 | 7.3 | 60201 |
Colleges near Wilmette, IL